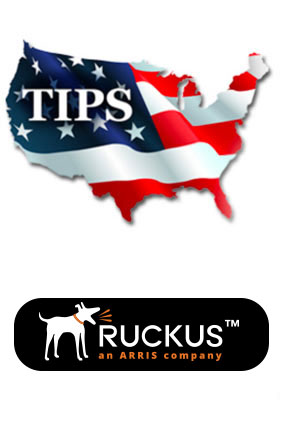 Responsive Services International Corp. has been added as a reseller on an existing TIPS (The Interlocal Purchasing System) contract for Ruckus wireless products & services – Contract# 1071615. The Interlocal Purchasing System currently serves entities such as state and local governments and non-profit organizations. Purchasing is a necessary activity for any business or organization. We provide a proven process to eliminate purchasing related stress for governmental entities. Let us simplify your life.

Responsive Services International Corp. has been awarded a contract with TIPS (The Interlocal Purchasing System) for Networking Equipment, Software & Services. – Contract# 18050101. This contract covers Ruckus network wireless equipment (Controllers, WAPs, Cloud, Cloudpath, etc.), Ruckus network switch equipment (all ICX switch models), software, support and complete installation services. Any governmental organizations – schools, hospital districts, cities/counties, and other organizations can purchase off of this contract without having to do a RFP/RFB as this is a cooperative contract that has already been bid out by TIPS.
Responsive Services International Corp. has partnered exclusively with

Ruckus Wireless to offer our clients the absolute best in wireless and network switch products, services and network access. Ruckus is a worldwide network and storage equipment manufacturer and their equipment is in some of the most critical data centers in the world, including the New York Stock Exchange. With Ruckus and their industry leading and patented technology that is unlike any other and has been designed specifically for the demands of the mobile environment, you now have an edge to edge network solution at your fingertips. It is completely customizable, affordable (best cost structure of any enterprise wireless and network switch solution on the market today), and easily implementable in nearly any environment – with small and large organizations. Please also see the attached product information sheets located below under Product/Information for specific details.  Our product offerings include:

---
Company Overview – RSI, Inc. can conduct a low cost, no obligation interference and RF analysis of any facility to determine the environmental demands and optimum placement of wireless access points to best meet high density (user) needs as well as mitigate interference from other devices as well as structural impediments.  RSI, Inc. will also provide a free demo wireless unit to illustrate the strength and effectiveness of the system.
Wireless Broadband Access – The Ruckus Smart Wi-Fi Broadband Access System is one of the industry's first and only to complete end-to-end solution for last-mile access based on 802.11n and adaptive beamforming. It includes customer premise equipment, meshed Wi-Fi access points, high-speed wireless backhaul, and comprehensive network-wide element and service management. The solution's unrivaled performance in wireless broadband applications is driven by several factors:
Outstanding wireless coverage, capacity, and interference rejection resulting from Ruckus' smart antennae technology
 Smart, hybrid meshing and simple point-to-point backhaul designs for straightforward deployment
Smart QoS, for true carrier-class management of multi-play traffic and access control throughout the network
Large scale success in the crucial test of real world deployment with over 3.7 million applications worldwide

---
Managed Wireless LAN Products/Services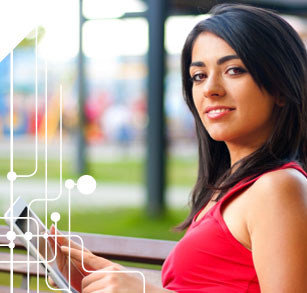 Ruckus offers the broadest portfolio of indoor and outdoor WLAN systems for managed services that delivers unique value such as:
Up to 4x improvement in signal range to eliminate coverage holes
 Self-organizing and self healing adaptive meshing to simplify deployment
Affordable systems that provide one of the industry's lowest total cost of ownership
Better client throughput at range through the use of dynamic beamforming and beamsteering
Active interference rejection that mitigates packet loss and ensure stable client connectivity and consistent performance
 Complete end-to-end management – both indoors and out – across customer premise equipment, access nodes and backhaul devices
Best industry security with Dynamic PSK – pre-shared key encryption technology that automatically creates unique user keys for each user
Zero IT footprint with zero touch wireless configuration for laptops and smart mobile devices. Easy to learn and use controller that manages access points but does not serve as "bottleneck" for traffic  as it maximizes data throughput by sending all data traffic directly from the access points to the wired network
SmartMesh wireless meshing automates deployment, eliminates the need to run Ethernet cable to every Smart Wi-Fi access point
Bandsteering, load balancing, and airtime fairness to optimize Wi-Fi spectrum
Product/Information Guides

---
Cambium Networks

(www.cambiumnetworks.com) –
Cambium networks is a globally recognized leader in wireless communications broadband technology solutions that connect the unconnected. Through its extensive portfolio of reliable, scalable and secure wireless broadband point-to-point (PTP) and point-to-multipoint (PMP) platforms, Cambium Networks makes it possible for all service providers; enterprises; governmental and military agencies; oil, gas and utility companies; Internet service providers; municipalities and public safety networks to build powerful, easily sustainable communications networks. The company currently has over four million of its access and backhaul radios deployed in thousands of demanding networks in more than 150 countries. Cambium Networks wireless products include primarily those on the licensed bands and their solutions include:
ePMP™ Wireless Broadband
Point-to-Point (PTP) Access & Backhaul
Unlicensed & Licensed Bands
Point-to-Multipoint (PMP) Access
Unlicensed & Licensed Bands
They are dedicated to supporting their partner base and delivering cutting edge solutions for today's fast moving wireless communications networks. We proudly offer their licensed band PTP/PTMP solutions which allow us the ability to offer our clients not only an unlicensed band product but now a licensed band solution as well for those in need of truly securing this type of connection with no interference issues. RSI, Inc. is a registered partner with experienced staff to help you understand your wireless environment and then design the best, most cost effective solution that works for you.