I.T. Solutions for Financial Institutions
Responsive Services International Corp. has over 15 years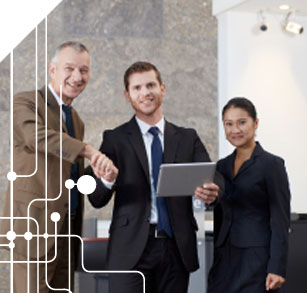 experience in the financial services industry and we understand your critically important needs to be up and running when your customers need you, whether they're using your online services or coming into a physical branch, they expect to have access to their accounts and finances.
We can help you maintain regulatory compliance, protect your customer's accounts and allow secure access by providing innovative hardware and network solutions designed to keep your systems up and protected.
RSI can help you stay in touch with your customers as well with digitally clear VoIP telephony solutions that utilize existing data cable networks (as well as the possibility of wireless) and allow for better voice quality and clearer connections. We can also help you with disaster recovery requirements by providing offsite data backup solutions, systems redundancy and we can help manage your data storage systems, including virtual, cloud-based and physical hardware solutions.
Let RSI help take some of the worry out of your data and voice network.