I.T. Solutions for Retirement Communities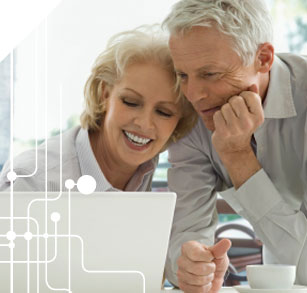 Responsive Services International Corp. believes these organizations are very special in the mission you have chosen and want to do everything we can to help you keep your focus on your clients and not on your IT network. 
While we can help with any hardware, network configuration and connectivity, accessibility, security, backup and redundancy efforts, we see this area as another one where wireless can have a significant impact on your bottom line as well as give you a competitive advantage.
We think everyone should have access to the internet no matter what stage of life they're in or if they have health concerns and need a little extra help.
We understand the needs of healthcare providers in these types of environments and want to help your organization do the very best it can to help its clients enjoy their lives.
We believe that in this area we are uniquely qualified, due to our healthcare industry experience, to assist both the organization as well as the client with their technology needs.
Our wireless products and services can help both the organization be efficient in the services and care they provide as well as provide for ease of connection to shopping, family and friends, email, social networking, and much more, all of which are important to the client, without the increased cost of cabling every room, having to provide a cable to a device thereby limiting movement, or having staff involved.
For those that choose to retire in communities where they still have their own homes or cottages, we can help bring wireless into these areas as well as the clubhouse, golf course, parks and walking areas, and any other indoor or outdoor area thereby allowing you mobility and connectivity no matter where you go.
Rely on RSI to help you stay connected.
Assisted or Managed Care Facilities